RELOCATION ROUNDUP 2014 RAC / TRN Conference – Dallas/Frisco, Texas March 6-7, 2014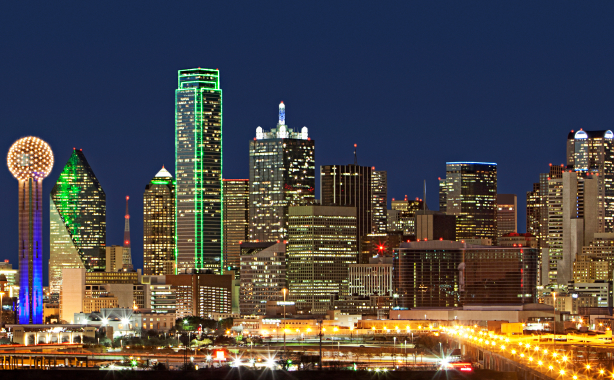 Relocation Appraisers and Consultants (RAC) is a national organization of independent appraisers who specialize in relocation appraisals.  This organization is dedicated to working in collaboration with the relocation industry to improve the professionalism and knowledge of the appraisal industry.
Texas Relocation Network (TRN) is a Recognized Regional Group of Worldwide ERC® whose region includes the states of Texas, Oklahoma, Arkansas and Louisiana. This organization's main function is to create a forum for the exchange of current information and ideas related to the relocation industry.
Conference Schedule
Thursday, March 6
11:30 a.m. – 12:45 p.m. – Conference Check-in and Lunch at the Hotel
**Afternoon – Spouse Trip
(See details below in the light blue box)
1:00 – 2:00 p.m. – "The Real Estate Industry in 2014″
Leslie Rouda Smith, ABR, CRS, PMN, CRB
Vice President of Dave Perry-Miller & Associates
Ms. Smith is the 2013 Vice President for the National Association of Realtors, a member of the Realtor University Board of Regents, the current Treasurer of the Texas Association of Realtors and active in other real estate organizations, including the Dallas Builders Association and the Dallas chapter of the Women's Council of Realtors. She was the sales and marketing chairman for the Dallas Builders Association. She served as the WCR Dallas President and they also named her their Realtor of the Year and Entrepreneur of the Year.
2:15 – 5:15 p.m. – "The Real Estate Industry in 2014″
Panel Discussion
Jaime Suarez, Senior Manager, Global Mobility
PepsiCo, Inc.
Ms. Suarez has over 12 years experience in the relocation industry. She currently oversees the domestic relocation programs for PepsiCo's US and Canada operations, moving an average of 1200 employees annually.
Ms. Suarez will be sharing her experience with the challenges currently faced with Talent Management. How do we ensure that we have a continuous supply of highly productive individuals in the right job and attract the best people?s.
Steve Townsend, CRP, GMS
Vice President, Client Development – SW Region
NEI Global Relocation
Mr. Townsend helps organizations evaluate their mobility needs, as well as the financial impact and strategic direction of their relocation and global mobility programs. He consults on relocation/mobility policies and processes.
Mr. Townsend will give an update of the third-party relocation business and his predictions as to future changes in this area of the relocation industry.
James Hecht, Executive Vice President – Strategic Development
Stearns Lending
Mr. Hecht is responsible for leading and growing strategic production channels with the consumer direct, builder, credit union partners and with the marketing and recruitment teams at Stearns Lending.
Mr. Hecht will present an update on the ever changing mortgage market, interest rates and federal regulations affecting the mortgage industry.
Dana Winans, Relocation Director, Better Homes and Gardens – David Winans Company
Ms. Winans has over 35 years' experience in the real estate industry. In the late 1990's, she became the Relocation Director at Better Homes and Gardens – David Winans in Dallas – Fort Worth and under her leadership the company has won numerous awards for both service and performance.
Ms. Winans will be providing a market report for Dallas – Fort Worth area and other Texas real estate markets.
Members of Relocation Appraisers and Consultants will discuss the appraiser's perspective of the employee relocation industry and provide market reports on several real estate markets from across the United States.
5:30 – 7:30 p.m. – Reception
Friday, March 7
7:30 – 8:30 a.m. – Continental Breakfast
8:30 a.m. – 12:30 p.m. – "Anticipated Sales Price in a Bull Market"
This session is a case study of a recent relocation in an appreciating market segment of the very active Dallas real estate market. In multiple teams, the attendees will work their way through property condition, property décor, market change, listing competition, market supply, forecasting and other important elements of relocation appraisal process. Will your team have the most accurate anticipated sales price?